The LT-BOXX is the universal companion throughout the day. All your utensils which need to be at hand quickly and flexibly, find their spot here. The large opening and the handle which swivels out a long distance enable simple loading and unloading. Thus even projecting parts, like a spirit level find their place.
THE LT-BOXX IS AVAILABLE IN DIFFERENT SIZES AND DELIVERS PRECISELY THE MOST SUITABLE VERSION FOR EVERY OPERATION.

The material required for a job at the customer's site can be very quickly put together in the LT-BOXX and then comfortably transported with the other tools to the area of operation. Furthermore the LT-BOXX is just as robust and resilient as the standard-L-BOXXes. And of course the LT-BOXX is compatible top and bottom with the other BOXXes in the system: no matter whether L-BOXX, LS-BOXX or the i-BOXX Rack.
The compact Universal Tool case for every case
Awkward or heavy material, different sized utensils and bulky tools: with the LT-BOXXes everything gets to the place of operation, simply, comfortably and well organized. Seamless integration in Sortimo's van racking system ensures effort and time saving transportation also.
L-BOXX and LT-BOXX: strong Partners in the system
The various LT-BOXX sizes can be clicked together and carried in combination, and are also fully compatible with the proven L-BOXX system as well as the LS-BOXX and the i-BOXX Rack.
The L-BOXX brand stands for much more than just a Tool box with different sizes and versions, rather it describes a product family with system concepts. L-BOXX is a joint project from Bosch and Sortimo and is perfectly aligned with the requirements of mobile work. The patented case system for tool cases and assortment cases was specially developed for the demands of the professional tradesman.
THE
LT-BOXX

IS AVAILABLE IN DIFFERENT SIZES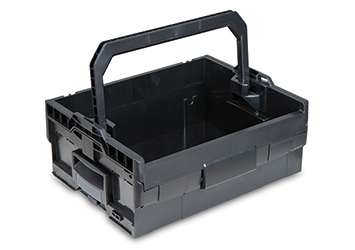 Outer dimensions (W x D x H):
445 x 362 x 186 mm
17.52 x 14.25 x 7.32 in
Inner dimensions (W x D x H):
378 x 310 x 163 mm
14.88 x 12.2 x 6.42 in
Volume:
20.1 Liter
5,31 Gal
Weight:
2.3 kg
5.07 lb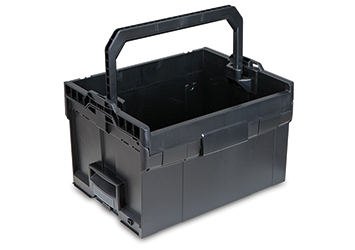 Outer dimensions (W x D x H):
445 x 362 x 288 mm
17.52 x 14.25 x 11.34 in
Inner dimensions (W x D x H):
378 x 303 x 265 mm
14.88 x 11.93x 10.43 in
Volume:
32.2 Liter
8.51 Gal
Weight:
2.7 kg
5.95 lb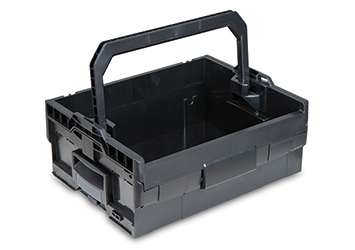 Outer dimensions (W x D x H):
445 x 362 x 186 mm
17.52 x 14.25 x 7.32 in
Inner dimensions (W x D x H):
378 x 310 x 163 mm
14.88 x 12.2 x 6.42 in
Volume:
20.1 Liter
5,31 Gal
Weight:
2.3 kg
5.07 lb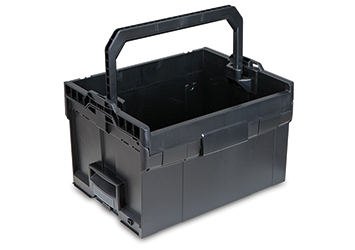 Outer dimensions (W x D x H):
445 x 362 x 288 mm
17.52 x 14.25 x 11.34 in
Inner dimensions (W x D x H):
378 x 303 x 265 mm
14.88 x 11.93x 10.43 in
Volume:
32.2 Liter
8.51 Gal
Weight:
2.7 kg
5.95 lb
THIS MAY ALSO BE OF INTEREST TO YOU