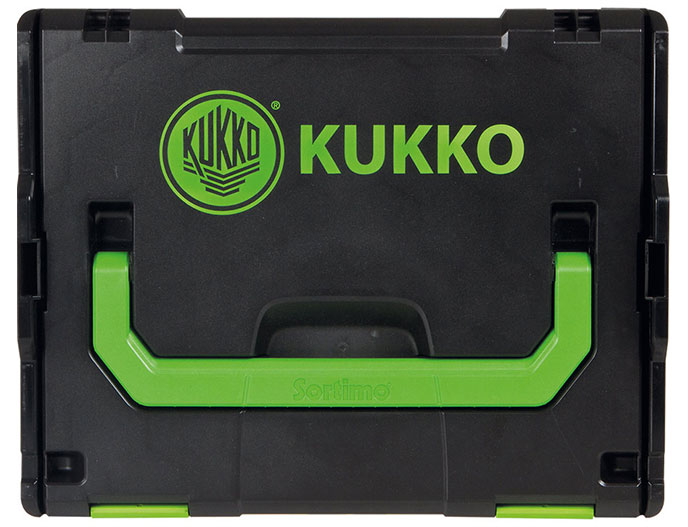 KUKKO
What started as a manufactory in the cellar of a residential house on October 1, 1919, is today a globally operating family business in the fourth generation under the leadership of business owner Michael Kleinbongartz.
The market leader operates from Hilden with 80 employees and sells its products in over 100 countries worldwide. Today, KUKKO is no longer just a manufacturer of stripping tools, but rather a solution developer who uses know-how and vision to ensure that everything continues to run smoothly for its customers and partners.
The large KUKKO range includes external extractors, internal extractors, dismounting as well as separating tools for mounting and dismounting ball bearings in all sizes. In addition, there are practical sets of universally assembled articles with which you can meet every conceivable situation.
All sets are supplied in the compatible L-BOXX case system and can therefore be stacked and interlocked with each other in the same size. Thanks to the practical L-Boxx system, the completeness of the set can be monitored at all times. In addition, the special foam guarantees safe storage.
More order with maximum mobility is not possible!