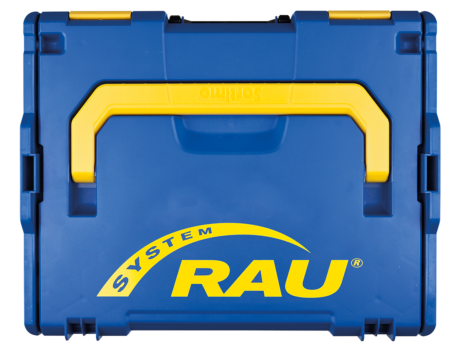 Measuring devices for leak testing of pipelines in building installations
With the L-BOXX, plumbers and heating engineers have a protected measuring device that helps them to check pipelines for leaks. All adapters required for the measurement are clearly arranged in one case. Rau understands that measuring devices must be suitable for construction sites and easy to use. These special features are appreciated by our customers and therefore highly recommended.
Our family business was founded in 1914 and is now being run by the fourth generation of Frederik Rau in Bavaria.
Another business area are tools for tinsmiths and roofers for sheet metal roof and facade cladding. All our products are developed in-house, produced regionally and sold worldwide.
Contact
Rau GmbH
Deutzring 6a
86405 Meitingen
GERMANY
Phone: +49 (0) 8271-8017-0
Telefax: +49 (0) 8271-8017-17
Mail: info@rau-systems.de