The online presence has gotten a makeover on l-boxx.com – all the information from the world of the specialists in Mobility and Packaging systems has been newly arranged, technically, content-wise and above all optically.
BS Systems presents its current offerings with a new online appearance: easy overview, clearly structured, and with a fresh dynamic design. Impressive photos from reference projects demonstrate that there are almost no limits to the projects and solutions from the house of BS Systems when it comes to transporting tools, machines and assortments functionally and with maximum advertising effects.
The online presence has been constructed around the L-BOXX system with many new features. Alongside pictorial examples from the performance spectrum, BS Systems also provides information on their multitude of opportunities for transport and packaging. The precisely detailed representation of the configuration possibilities has been particularly successful, using a sliding controller to give a view into the inner workings of the branded cases.
The new product pages show what the individual BOXXes and accessories can do in a clearly arranged fashion – both inside and out. From the flagship L-BOXX, to the innumerable standard solutions with comprehensive accessories for every BOXX and on to customized special solutions: At BS Systems you find all the answers from one source and a solution to every challenge. The innovative ProClick system built around the Tool belt with matching pouches and expansions is also represented with its own section on the new home page. This revolutionary portfolio has also been developed by BS Systems especially for OEM, trade and specialist dealers as well as professional tradesmen.
BS systems has not only made a name for itself in the German speaking sphere, but also worldwide the Joint Company of two branch leaders is making waves with continuous high quality and a permanent high level of innovation and service. Thus, among the references to be seen on the home page are names such as Gedore, Buderus, Fischer, Stihl and Spaxx.
Currently, and also thanks to the new home page, BS systems is consequently continuing to write its impressive success story. The mobility systems L-BOXX and ProClick have already developed into worldwide successes. Short reaction times and a sophisticated logistics system are the proven cornerstones of BS Systems' business philosophy. In order to maintain this worldwide, the specialist for mobility and packaging solutions is meanwhile producing in 19 locations in 6 countries.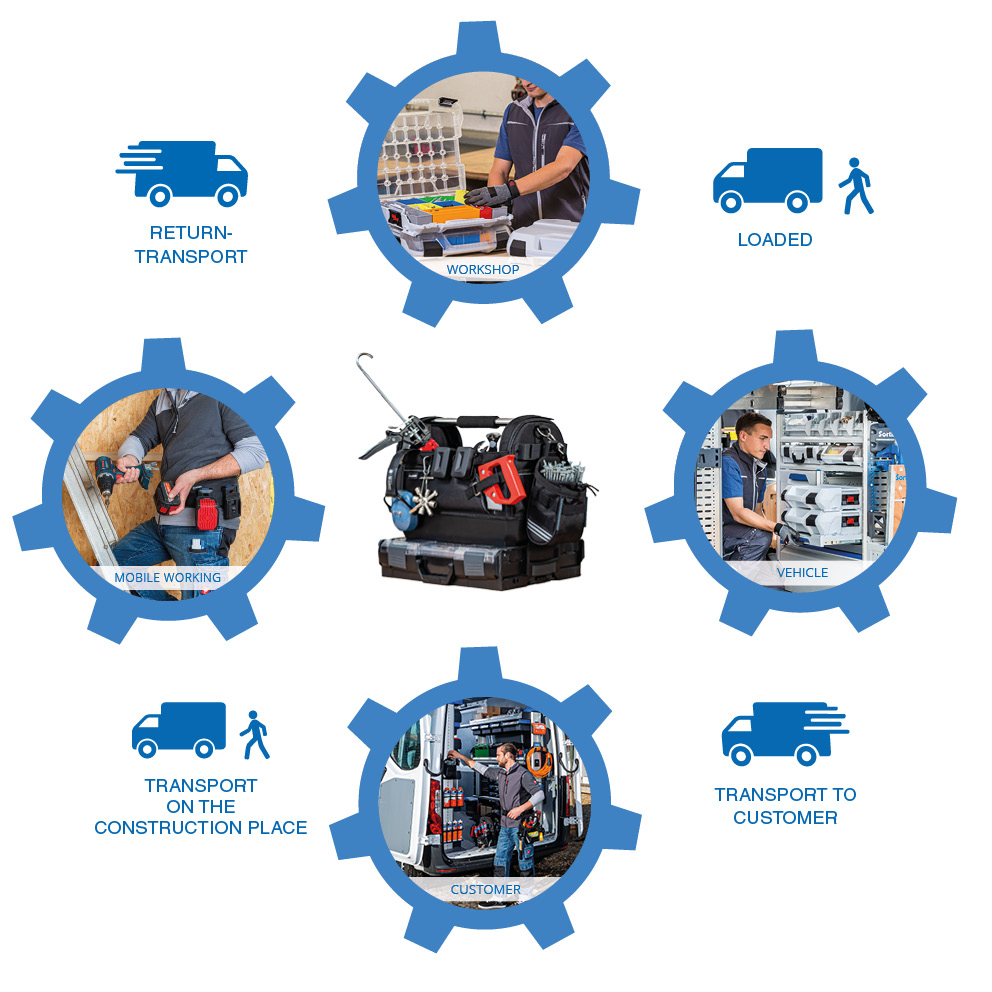 About:
BS Systems GmbH & Co. KG in Zusmarshausen is a Joint Company of the Robert Bosch GmbH and Sortimo International GmbH. The specialist for mobility and packaging systems was established in 2012, and has since then successively expanded its product portfolio around the flagship L-BOXX. The goal from the beginning was to optimize the work processes of professional users and to enable faster and more efficient work. The intelligent mobility concept has been continuously further developed and expanded under the management of Fatih Yilmaz. BS Systems GmbH & Co. KG currently counts over 300 renowned OEM producers among its customers which use the intelligent packaging, transport and presentation solutions as partner companies.